Submitted by

GAURANGAGG

on Mon, 06/20/2022 - 08:06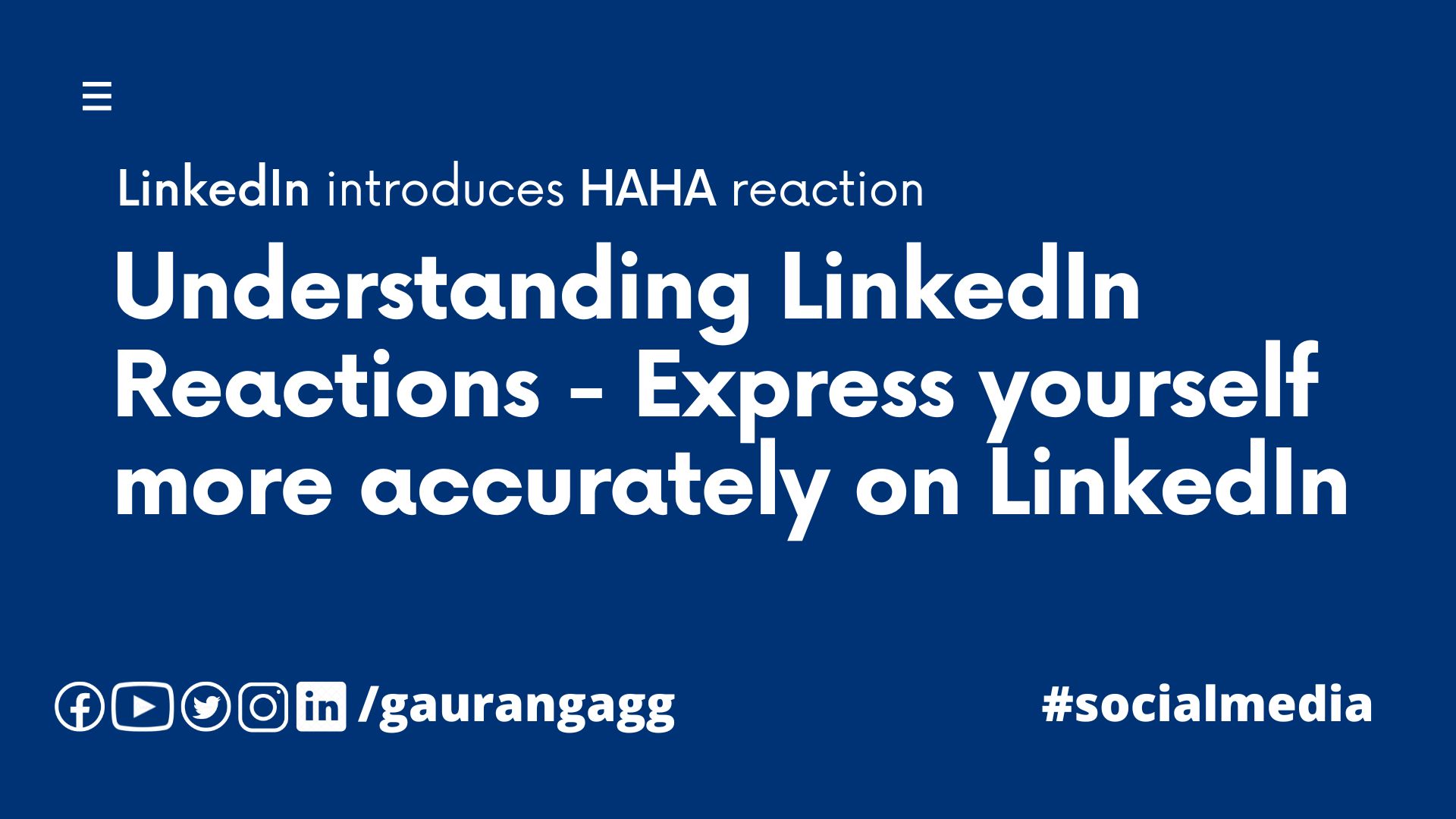 Humans are expressive by nature and always need a tool to express their expressions as much as accurately as possible. Social Media platforms have understood it well.
Therefore, back in 2016, Social media platforms started introducing various social post's reactions. Starting with Facebook introducing reactions beyond a "Like" which were "Love", "Haha", "Wow", "Sad", and "Angry". These extended type of reactions then made their way to LinkedIn in 2019 in the form of Celebrate, Love, Insightful, Curious. But there was a reaction type which seemed to be missing and was therefore requested by thousands of LinkedIn users. It was Laughing Reaction. 

The Laughing or HAHA reaction is now being introduced by LinkedIn and as on 19th June 2022, millions of users are able to access the laughing reaction.
LinkedIn enables millions of professionals to connect with each other and discuss industry news, celebrate their careers' and company's milestones, search for jobs, and share their domain insights, etc. To engage with these discussions, users needed a more expressive way than a "Like" which had become a de-facto since many years. 
LinkedIn team researched on the types of reactions that should be included and if these reactions could easily be understood by the users. Here are some of the LinkedIn reactions and when they should be used:
Celebrate - You can use Celebrate reaction when you want to congratulate or praise an accomplishment or a milestone of a connection — such as congratulating for a new job or a promotion or even a company's — such as successful go-live of a Cloud solution implementation.
Love - You can use Love reaction when you deeply resonated with a post or its message, and you are supporting with all your heart. For example: Careers related posts such as about work life balance, great work culture, a helpful mentor.
Insightful - LinkedIn is full of wonderful ideas being shared round the clock. If you have stumbled upon a post which contains a wonderful insight or a great point, you can use Insightful reaction. 
Curious - When you land on a post which contained a thought-provoking topic or something which you would want to learn about further, you can use the Curious reaction. 
And the newest reaction on LinkedIn, Haha reaction - If any post made you smile wide or laugh, you can use HAHA emoji and surely that would spread more smiles on LinkedIn making LinkedIn a more delightful place to be on.